Welcome to

Crkva Milosti Bible Academy

CRKVA MILOSTI BIBLE ACADEMY is a Bible school located in Belgrade with objective to train ministers, missionaries, Pastor-teachers, leaders, church workers, educators and field workers, as well as individuals in their personal knowledge and growth with Jesus Christ.

Come!
Come! Make a faith-decision and come to our Bible School & be around Instructors and Students.
Grow!
Grow in a personal knowledge of the Scriptures, of the person Jesus Christ and of your specific call from God on your life.

GO!
Apply what you have learned and GO! by grace in your call. Be send by your local church even to "the uttermost parts of the world". Just simply answer your call.

Bible School
Our Crkva Milosti Bible School is here to train people that our walk with God becames build on solid foundation and bears much fruit.
Steps to register :
Prayerfuly consider what to study.
If unsure, can contact us.
Register via registration form.
CREDIT STUDENT REGISTRATION FORM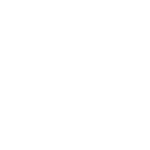 Get started with our popular courses
Select courses to get started with our corporate packages.
{"title":"Heading","show_title":"0","post_type":"page","taxonomy":"","term":"","post_ids":"527, 524, 614, 633, 649, 1288","course_style":"random","featured_style":"generic","masonry":"0","grid_columns":"clear4 col-md-3","column_width":"200","gutter":"30","grid_number":"8","infinite":"1","pagination":"0","grid_excerpt_length":"100","grid_link":"0","css_class":"","container_css":"","custom_css":""}